Joel Brokaw
Public Relations Executive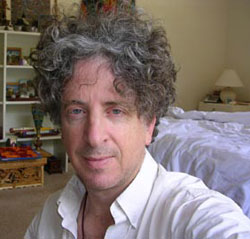 One of the best things that ever happened to me was the chance to be part of Loretta Young's world for the last two decades of her life. My assignment consisted mostly of receiving phone calls and telling people very nicely that Miss Young did not do media interviews any more. The exception, of course, was the few occasions she went back in front of the camera.
You could learn so much by just listening to her. There was great wisdom and a spirituality that walked the walk. She had the most incredible sense of humor. She had a natural way of laughing while talking that was infectious. Remarkably, there was no sense of there being an age difference between us. We laughed when we agreed that we were both essentially eighteen year olds trapped in older bodies. She lived in the present and didn't waste her time dwelling on the past accomplishments. Case in point: The Oscar was in the hall closet. However, if she opened up and started telling stories, no one could do it better. You were in for a treat because she made you feel that you had a front row seat to an incomparable history of Hollywood. It could go on for two or three hours and still you didn't want it to stop.
The last time I saw her was a dinner at her house in Palm Springs. I had brought a reporter from the New York Times to do a major profile on her. When she opened the closet door to hang up the woman's coat, the reporter caught a glimpse of several Jean Louis vintage originals hanging there. Loretta and the reporter were immediately transformed into a couple of giddy schoolgirls marveling at the timeless design of the dresses. Jean Louis was in earshot, sitting on the chair in the living room with a humble smile on his face. That evening is near the top of my list of the best times I ever had.
She taught me so much about life and business, success and longevity, caring and compassion, and not tolerating fools or nonsense but with a heart. Loretta was by no means a perfect being like all us humans, but if God passes judgment on souls, I am certain she went right up to heaven.